More Orders, Lower Customization Costs. Build A Brand With Your Products.
EPROLO Can Source, Customize Branded Products & Dropship For You!
What Included in EPROLO Branding?
Want to build a brand for your clothing store? EPROLO can source clothes you are selling, customize products and packages, and ship them to your customers. We enable clothing business owners to do dropshipping with customized logos. You can enjoy membership benefits on customizing label, hangtag, packing bag, scotch tape and gift card. No minimum order quantity! Your great logo makes each package look formal and professional, also shows your brand more trustworthy.
Watch the Video to Learn All about EPROLO Branding Project
There are two membership plans of the EPROLO Branding Project with attractive prices. For dropshipping beginners or small order business owners, pay $19.9 and you can be a lifetime Junior member. And for dropshipping experts and store owners with 10+ orders per day, you can submit an application to join the Senior membership plan. Once approved, five benefits are available. And the more you order, the less your average customization fee.
| | | |
| --- | --- | --- |
| | Junior Membership | Senior Membership |
| Custom label | | |
| Custom hangtag | | |
| Custom packing bag | | |
| Custom gift card | -- | |
| Custom scotch tape | -- | |
| | | |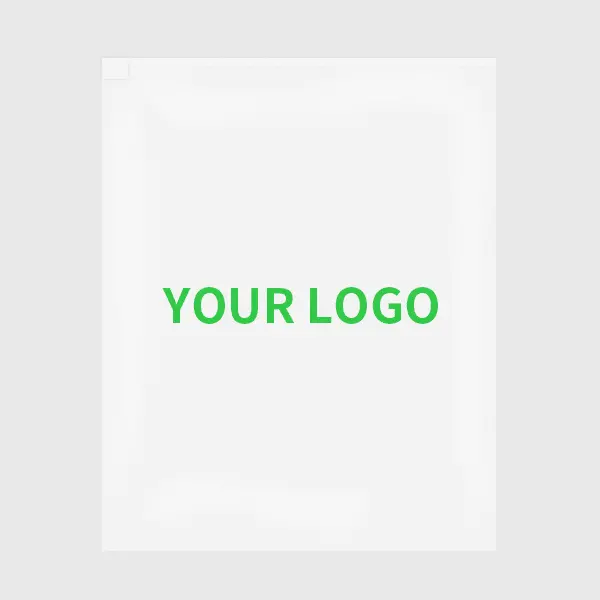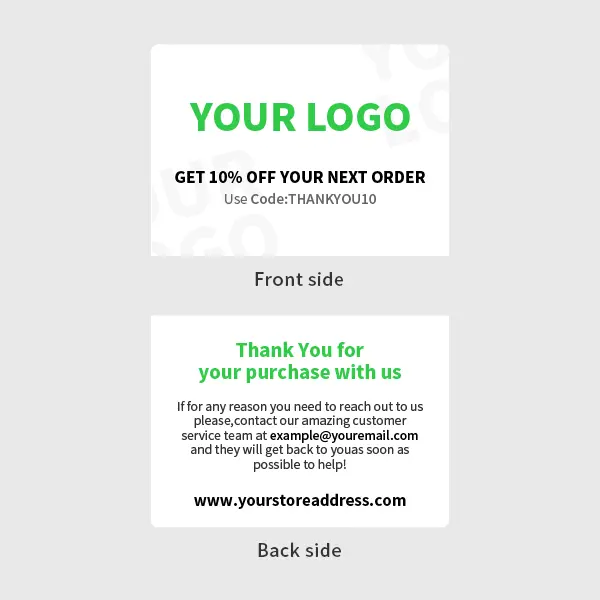 In recent years, especially in these two years, offline shopping was impacted due to the outbreak of the epidemic. The online business model meets an excellent opportunity to reap profit. However, under the current trends, more and more competitors join and share a slice of cake. If you're running a dropshipping store, you may find making a profit increasingly difficult due to underselling or advertising.
Under the tough competition, how can your business stand out from the rest? That must be branding! Building a brand can find new avenues, stand apart from competitors and boost profit margins. What's more, it makes your business get ahead in today's marketplace and stay true to yourself at the same time. To be an excellent partner, EPROLO is always there for you. We open service to dropship custom clothing. And now, we launch the "EPROLO Branding Project" to help 200 clothing dropshipping stores create their independent brands.
Grow Your Dropshipping Business Today
EPROLO aims high for the satisfaction of store owners and has made dozens of successful cases on branded dropshipping.
ONLY 200 seats vacant!
If you want to gain more profit, what are you waiting for? EPROLO branding project is knocking. Just open your door and Join us!
What is a brand?
Wikipedia defines a brand as a name, term, design, symbol, or any other feature that identifies one seller's good or service as distinct from those of other sellers. Simply put, a brand is potential customers' first impression of your store, products, or services. Whether you do dropshipping or any kind in the eCommerce business, good branding makes you different from other competitors.
Generally, building a brand is above and beyond creating a business name or logo. Good-looking products images or videos, charming descriptions, and excellent customer services are likewise vital for good branding. Plus, a delightful online store decoration or website design also matters to build brand awareness and boost sales.
For brick and mortar stores, building a brand image includes the following parts. Branded products, name, price, customer service quality, store decoration, customer loyalty, popularity, satisfaction, and so on. If your customers are satisfied with your brand, they will recommend it to friends by word of mouth. But it's limited to friends who live nearby. Compared with brick and mortar stores, branding your business online tends to be easier.
For example, if you want to dropship custom clothing, use the EPROLO print on demand platform. Make your custom design, push to the store and drive sales. Unlike other print on demand suppliers, we can not only dropship custom clothing but also provide custom packing. So you can start to build your brand with only $19.9/lifetime. EPROLO will fulfill orders and ship dropship custom clothing to your customers directly.
What is branded dropshipping?
So, what is branded dropshipping meaning? It means to buy unbranded products from suppliers and resell them under your brand without holding inventory. Working with suppliers like EPROLO branding company, you can sell products branded with your unique logo. You're also allowed to brand packaging for dropshipping orders with low upfront costs. Furthermore, brand dropshipping also takes away the hassle of making, storing, and shipping private labeling products.
Branded dropshipping VS dropshipping
Dropshipping is a process where online stores sell products and the dropshipping supplier stores, packs, and ships items to final customers. This way, shoppers might receive products under the suppliers' brand name and logo. If you do brand dropshipping, you're into sourcing non-branded items from dropshippers. Then, how to do branded dropshipping is easy. Add custom prints, relabel products with your unique logo and design custom packaging for dropshipping. Then, the suppliers will fulfill the order.
Is branded dropshipping legal?
Yes, branded drop shipping is legal. In fact, the dropshipping business model is perfectly a legitimate order fulfillment method to sell branded items online. And it's OK to dropship branded products in Shopify, eBay, Amazon, and more provided you comply with regulated laws and policies. Additionally, it's legit whether you do brand dropshipping UK, USA, CA, AU, or in any other country.
Tips: When you dropship branded items, it's advised to set up a Dropshipping Agreement Contract with your cooperated suppliers. It's a legally enforceable agreement between sellers and suppliers for dropshipping name brand products.
How to do branded dropshipping?
Here's a detailed guide for how to do branded dropshipping for dummies. Walk through the tutorial till the end and you'll get your own branded products to dropship in just a few minutes.
1. Create a memorable name and logo
Generating a great brand name and logo is the very first step to start branded dropshipping business.
There are many principles for eCommerce branding naming, the most important of which is to facilitate potential customer memory. When you start a dropshipping brand, you want more people to know about it and use it; you want success. Only when the name is easy to read and remember, the target audience can better recognize it. Moreover, it will become easier to promote and spread the brand in the long term.
Also, a great logo with strong visual impact colors can highlight the key points. Choose some suitable ones on color palettes. Besides considering branded image communication, one more important point is to interpret categories to start a business. Show users directly what branded products you are selling online through graphics or text. Don't choose pictures that are too obscure. Business owners can hire a logo designer to make a dropshipping logo if there is enough budget. Instead, selecting one on a free dropshipping logo maker website is a good idea to cut the eCommerce business expense. After that, you can upload it to your online store and social media like Facebook, Instagram, Pinterest, and so on to build a brand identity.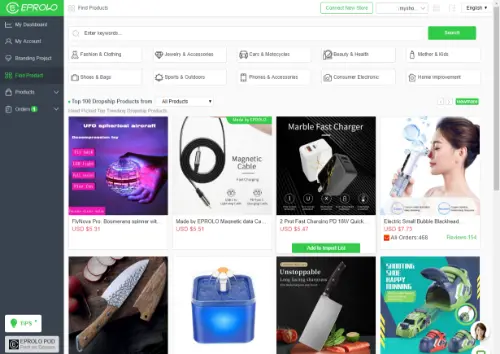 2. Determine dropshipping branded products
The next step is to select a niche and find winning products for dropshipping with your logo. Here's a checklist to help you come up with more products ideas for branding dropshipping.
Do market searches to find a trendy and emerging dropshipping niche.
Figure out the potential customers for your private label business.
Take a look at best-sellers from marketplaces like AliExpress, Amazon, eBay, and so on.
Select items catering to what your potential customers are after.
Get custom dropshipping product ideas from social media.
Check out the hot-selling category from your competitors' websites.
Lack of profitable product ideas? Check out the list of top trending dropship products handpicked by ERPOLO experts.
3. Build your dropshipping store
To dropship branded products, you'll need to create a store online or build a website. Designing and creating an online retail store with a good customer experience is important when learning how to brand dropshipping.
The appearance of your eCommerce store is like the decoration of a brick-and-mortar store. Through your successful dropshipping marketing methods, a potential customer comes to your Shopify store. As soon as he comes in, he sees that your shop's colors are mixed, the page's content was chaotic, and the point was not visible. There is no doubt that no one wants to stay and place orders here!
In general, a good branded dropshipping store must have these pages:
Homepage
Contact page
Category Page
Product Page
Refund Policy
Privacy Policy
After finishing the dropshipping store, it's time to sell dropshipping branded items. There are many marketing methods you can use. And the brand can be spread through word of mouth, SEO, social media ads, email marketing, and so on.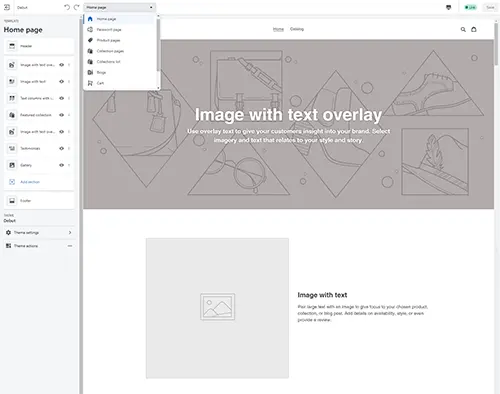 4. Find dropshipping suppliers for branding
The easiest way to get into branded dropshipping and brand your own products is to partner with third-party dropshippers. You're suggested to find private label suppliers who offer white-label products for dropshipping with your logo. Besides, personalized dropshipping suppliers should ship items with your brand on the product packaging rather than deliver under the manufacturers' brand name.
If you're a newbie, EPROLO is an ideal pick to sell branding dropshipping products simply. This dropshipper has advantages over others in that the dropshipping service is free. What's more, it offers branding customization options with low prices. Paying only $19.9, you'll become a lifetime member of EPROLO dropshipper branding plan. Thereafter, you can design your brand on label, hangtag, and packing bag. Aside from that, EPROLO also empowers you to design branded prints on items and deliver on demand.
5. Design custom packaging for dropshipping
To do branded dropshipping, you need to not only sell private label products but also make a custom product packaging design. Why? Because dropshipping suppliers take charge of order fulfillment after you get customer orders. If you don't have any requirements, he will send white labeling dropshipping products with ordinary blank packaging. After people receive and use them, they find your products are of high quality. So, they may recommend them to friends or make a repurchase. But there is not any information about your online store. And over time, he forgot where he bought them. Then you have lost a lot of customers in vain.
On the contrary, you print the dropshipping logo on products, print the shop name and website on the custom packaging box. When he wants to repurchase it, at least he can search your brand on Google and find your online store. Or he finds your drop shipping website and place orders directly. To do that, you can utilize EPROLO branding tools to make your product packaging design. This often improves brand awareness and customer loyalty.
6. Promote your dropshipping brand
After grasping how to brand dropshipping, it's time to promote your brands. The common paid marketing strategy is to advertise your business brand name on Google and Facebook. Plus, the free approach to boost brand recognition is to create branding optimized content on the website and generate organic traffic with SEO.
Is branded dropshipping profitable?
Yes, branding your online dropshipping store can be profitable. On one side, dropshipping is a low-risk business model. It allows sellers to sell branded eCommerce products online without requiring huge running costs. On the other side, branding your business can mark up the prices on the items so that your branded drop ship store is inclined to create more profits.
What are the positives and negatives of branded drop shipping?
Positives
More control over brands
Vivider company personality
Better customer recognition
Higher customer loyalty
Stronger product quality guarantee
Negatives
High brand development costs
Long time to build brand awareness
All in all, the advantages of dropshipping name brand products outweigh the disadvantage. Whether you're a professional or a beginner in dropshipping, good branding always brings long-term success.
Start Branded Dropshipping & Boost Your Sales Now