Forever Free Dropshipping Platform with Superb Automated Dropshipping and Branding Services.
How to get EPROLO API for integration?
EPROLO is a free dropshipping platform for all ecommerce business owners. To request API access for integration, please follow the steps below.
1. Signup an EPROLO account
Registering EPROLO is simple. Click here to signup.
You only need an email address and can create the EPROLO account. After setting your password, click Sign Up to enter the dashboard.
2. Contact Account Support Rep to request API
Go to My Dashboard and contact your Account Support Rep via the message box. You can send your API request to him/her directly.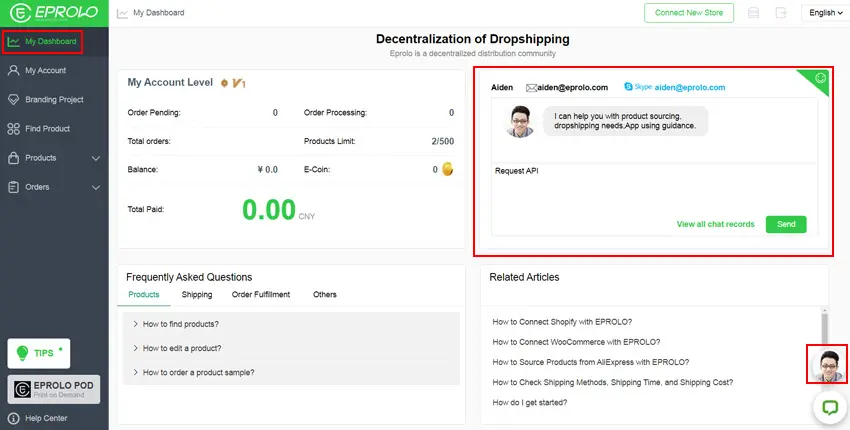 3. Get API document
Check the message box by clicking the avatar in the lower right corner. Your support agent will send the API document to you.
EPROLO API
Enjoy automated dropshipping services with our API solution.