For E-Commerce
No need to keep in stock

Source products and find suppliers

Process and fulfill orders automatically

Build your brand

Enjoy exclusive customer service
Bring your ideas to life, free design your exclusive product!
You design. Sell or order for yourself.
We produce, pack, and ship the products to
your customers or you.
Build A Brand With Your Store Products.
We Source, Customize Branded Products & Dropship For You!
Dropshipping is a type of order fulfillment wherein the seller accepts customer orders without keeping stock. Generally, a store sells the product and auto passes on the sales order to a third-party supplier, who then packs and ships the order to the customer. Dropshipping is great for businesses to run a store without the demand for as much operational capital and low investment risk.
300,000 users and growing
Over 30 million fulfilled orders since 2015
Over 1000 branding members
Why choose EPROLO to start dropshipping
Forever free dropshipping suppliers
Many ecommerce platforms provide a wholesale and dropshipping suppliers directory. Some sites offer a free trial but charge monthly fees later. Because they are not dropshipping wholesalers, but third parties. EPROLO promises never to charge a membership fee and offers only a free plan for its dropshipping service. And you even don't need a credit card to sign up. Only when you place an order on EPROLO, we will charge the product fee and shipping cost. To protect customers, we also provide a 30-day shipping guarantee. If we miss the delivery date, we offer a full refund.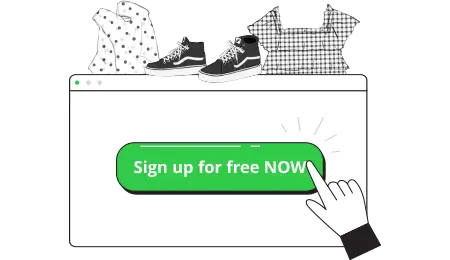 Automated dropshipping business model
We are the ultimate dropshipping automation software to streamline ecommerce businesses. After connecting the online store with EPROLO, you can enjoy automatic order processing. For example, your customers' orders will be auto-synced to the platform. You just need to complete the payment and we will fulfill them. Further, we will send the tracking number to your dropshipping store automatically.
All-in-one Branding Service
Brand building is vital to rocket sales. EPROLO Branding Project gives intuitive assistance to help drop shippers build brands. We can source your existing products and label them with your logo. Custom labels, hangtags, packing bags, gift cards, and scotch tapes are available. EPROLO will pack and ship products under your brand. Above all, there is no minimum order quantity!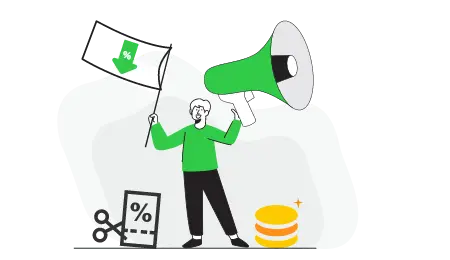 Products with Wholesale Prices
EPROLO is a powerful 100% free dropshipping platform with broad wholesale price products offering all over the world. With no registration fee, online business owners can find low-cost niched products and sell them. You will also find competitive wholesale price items by using our sourcing service. We only work with reliable wholesale suppliers. Partnering with EPROLO, you can maximize your profit margins and boost your ecommerce business.
Automated Dropshipping with eCommerce Platforms
EPROLO makes every effort to save your time. As a supplier that bridges eCommerce stores and customers, we streamline the operation of adding and editing products, order fulfillment, shipment tracking, etc. Our dropshipping automation system fully supports your online business in minutes.
Automated dropshipping products import
Find trending dropship items in the accurate catalog niches. You can one-click import them to the product list. The EPROLO Chrome Extension also allows seamless importing. Click the pushing button, those product images, title, description, variant, and inventory will sync to your store in a few seconds. Of course, you can edit the product details before pushing.
Automated dropshipping price setting
Free your hands by using the dropshipping automation software. EPROLO can change all variants' prices in one second. Also, you can use the customizable pricing rules for automatic calculation. Apply the rules to all Import List products. You can see the set price directly on the dashboard. You don't have to change prices manually.
Automated dropshipping order processing
The easiest way to handle dropshipping orders is right here. We auto-sync the orders from your store to EPROLO. You just need to complete the payment and we will take over all the work. The products will be packed in the warehouses and ship to your customers.
Dropshipping delivery tracking
EPROLO makes an efficient tracking process for drop shippers. As a dropshipping automation software, we will update the tracking number. You can track the delivery status immediately by clicking it. Further, we will automate the tracking info in your online store. So you don't have to mail your customers one by one.
EPROLO review from customers
Helpful APP! We're free from buying, stocking and shipping products. The perfect platform saves time and we can just focus on selling. Now we make over $5000 per month and start building our own brand. Can you believe that we didn't even make $100 before? We recommend EPROLO to those who want to grow their dropship businesses.
I work with EPROLO for two years. I love the dropshipping automation software so much! The company helps in sourcing products, listing items, fulfilling orders, etc. One-stop service and free of charge. I source from AliExpress and they ships items in one package. No better tool than EPROLO. Recommend this App for all drop shippers like me.
So excited to share my story! I know about EPROLO dropship services from their AliExpress store. They tell me the platform when I start ordering a lot from their store. Most crazy thing is I have one best selling item prepared stock in their United States warehouse for free, and it only takes 3-5 days delivery to my clients. And they ship it with my logo!
Let me explain first, I'm a complete beginner in this field. Luckily I found EPROLO to get started with dropshipping. I find free dropshipping suppliers and add great products to my store. It is very easy to use. All I do is click a button and its smooth sailing. The best is the app is always free and fulfills my orders in time.
Guides to succeed in dropshipping
Grow your dropshipping business today!