HelpCenter
Advice and answers from the EPROLO team
How to use EPROLO free license elements to design amazing custom product?
Design elements is a big part of custom products. Sometimes, finding free license resources will spend a lot of time and energy. However, with EPROLO, you don't have to worry about that. We provide a variety of design elements for you! More importantly, the resources are free to use and with free license.
Now, go with us and learn how to use EPROLO design elements to create an amazing custom product.
1. First, choose the product you want to customize in "Products Catalog". Click the product and jump to the details page. Here you can see "Start designing".
2. Enter the designing panel, you can see there is an elements library on the left side.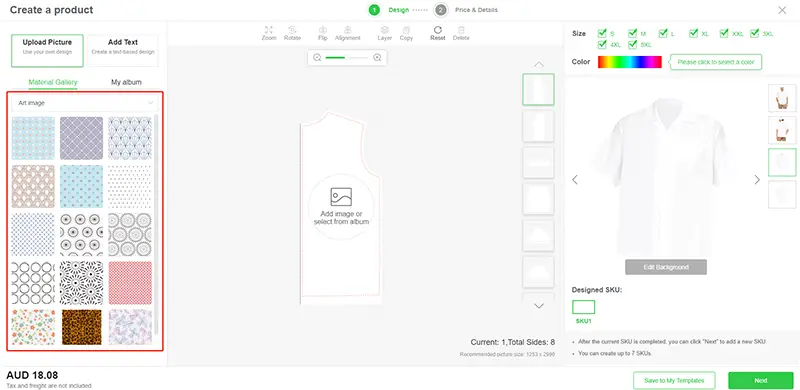 There are massive materials to choose from. You can find your favorite according to the collection, for example, Arts, Scenery, Graphics, etc. Just drop down the button and you can see the categories.
We're adding more high-quality and delicate designs for our users and will keep updating.
3. Choose your favorite element and add it to your product.
First of all, select the side you want to design by clicking the thumbnail, which is on the right side of the middle area. Then, click the element and it will be added to the product.
Check the toolkit above. You can adjust the element with it. You can review the design effect at once on the right.
4. Design every side of the product with elements
Every single side of the product can be designed separately. Just select the one you want to customize and add elements.
The review area will show your final design. And you can click the pictures to see the effect from different perspectives.
Use EPROLO free license elements to enjoy your hassle-free design trip. Scale your sales with EPROLO now!
If you have any questions, please contact your Account support Rep in the dashboard or send email at support@eprolo.com.