Join the
EPROLO Affiliate Program
Zero Investment
Easy to earn commission
Earn 2% of each order from the customers
you recommend.
0 investment, Only 3 steps, Easy to earn commission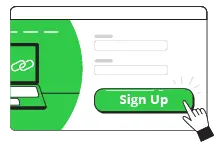 1. Register EPROLO Account
Register an EPROLO account and get your exclusive link.
2. Share Your Link with Others
Share your exclusive link with others, and invite others to install and register EPROLO App.
3.Get 2% Order Amount as Commission
When your recommended customers register EPROLO and have orders within 12 months, you can get 2% of order amount.
Check the commission income record in real time
and withdraw over $100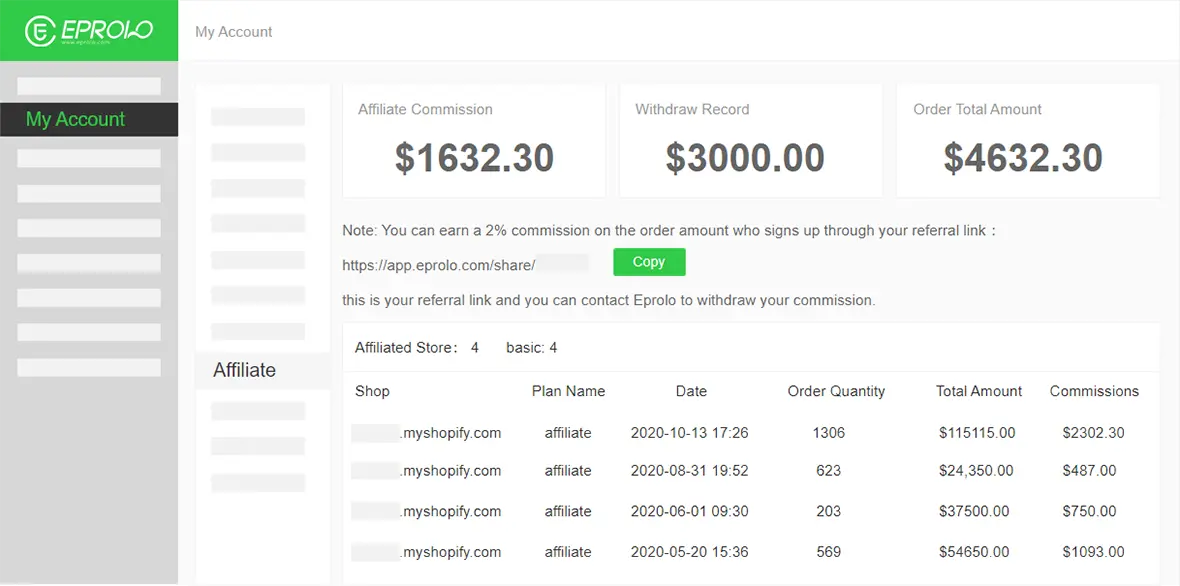 How to Use EPROLO Affiliate Program?
Thank–you Letters We Received
Thank EPROLO Affiliate Program soooo much! I can make $1500+ every month. When I just joined the program, I can earn 300-400 dollars a month by sharing my link. Later, I put it on my blog and social sites to share with more people. Now, I can easily make more than 1500 dollars just sharing my links! Thank you, EPROLO and EPROLO Affiliate Program!
I never thought that making money is such easy until I joined EPROLO Affiliate Program. Thank EPROLO staff, who are professional and friendly, to guide me open the account and teach me how to earn commission by sharing my link to others. Unbelievable, I made $850 the first month, and I withdrew immediately and it was soon in my account. I'll keep on sharing the link. The more I share, the more I'll earn, and I believe it is going to be over 1000 dollars soon. Thanks a lot!
Sign Up Now, Join EPROLO Affiliate Program now, and you can earn more than them!
EPROLO Affiliate Program Q&A
Q: How can I join the EPROLO Affiliate Program?
A: Register an EPROLO account, then auto join the EPROLO Affiliate Program. After log in successfully, enter My Account > Affiliate to check your exclusive link.
Q: How can I promote when I get the link?
A: When you get your link you can copy it and share with your friends. Besides, you can introduce EPROLO in your Twitter, Facebook, blog and personal website to recommend more people to register EPROLO.
Q: How much will I earn by recommending a customer to sign up EPROLO?
A: You can earn commissions only when customers register EPROLO by your link. For each successful invitation of Shopify store to install EPROLO App, you can get an additional 200 E-Coins which can be converted to $2. In short, the more completed orders your recommended customers make, the more commissions you will get.
Q: Can I withdraw the money that I earn, and how to withdraw?
A: Of course! You can withdraw your commissions when you need it (only support Paypal now). To withdraw successfully, we suggest withdrawing money when it's more than $100. Please contact your customer support to help you withdraw your commission to your Paypal account when you withdraw.