The average dropshipping profit margin is situated between 15% – 20%. Does it make your eyes glow with interest? Believe it or not, quite a few ecommerce business owners earn much more than this. They make it because they find and sell high profit dropship items.
You can be one of the successful sellers. In this article, EPROLO picks out twenty-one high profit margin products to dropship in 2023. You should not miss it when start a dropshipping business model!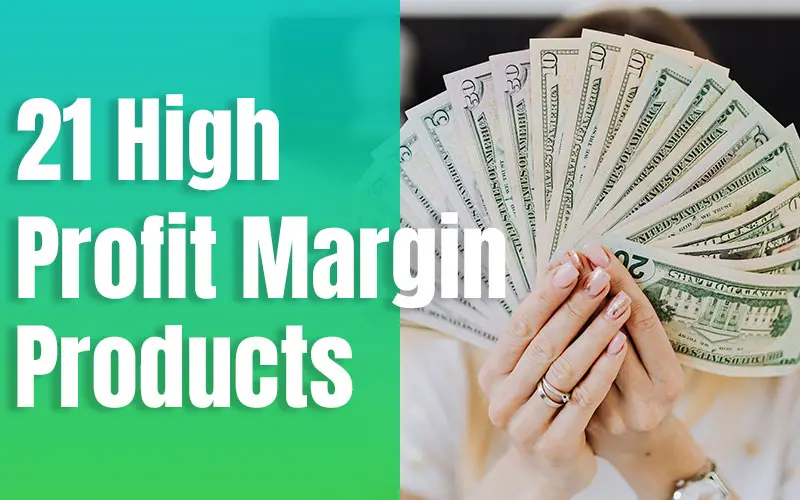 4. Coffee
Dropshipping coffee is popular today. You can find many wholesale coffee suppliers for small businesses. Some online sellers explore an approach to winners. They maximize their profits by selling private label coffee. With an individual coffee brand, online retailers can enjoy the right of pricing products. What's more, the selling price rises along with the brand's success. Because of this, coffee becomes one of the popular dropshipping products with high profit margins.
If you want to find coffee suppliers, Blessed Bean Coffee and Rumble Coffee Roasters are good choices.
5. Pet Toys
According to google trends, pet industry has been ecommerce business owners' favorite for many years. This standing is no exception in 2023. Niches are various in the pet industry. So, what's the most profitable one? According to the survey of the American Pet Products Association, more than half of pet owners are willing to pay for sustainable products. Pet toys come out of the top therein. After doing the market research on ecommerce platforms and social media, you will find durable pet toys such as recycled ripple rugs and tough tug toys are the best dropshipping items to sell online. With a wide product list range, you can easily find low-cost pet toy products.
6. Hair Care Products
Hair care products are outstanding profitable dropshipping products to sell online. If you know a bottle of shampoo consists of 90% water, you will be clear about it. The haircare market is largely formed by shampoos, sprays and conditioners. They are ideal products to dropship, and you can find hair dropshipping suppliers here.
7. LEGO
Don't underestimate those brick sets. As the most famous building toy, LEGO is sold in more than one hundred countries. The good news is that online stores that feature legos do not seem a lot. There is a large room for selling the high profit dropship items! Partnering with Lego wholesalers, you're able to join the potential market and become a successful seller.
8. Stuffed Animals & Plush Toys
Whether kids or grow-up cannot reject the cute stuffed animals and plush toys. They are well-liked products and have been positive rating gift ideas for years. Dropship stuffed and plush toys, you concern nothing about the sale market. What you need is a reliable toy dropshipping supplier, such as Giftable World.
9. Jewelry
Jewelry is a primary dropshipping niche to many successful store owners. Products are small and do not require large packages. They can reduce a lot of shipping costs. As we all know, the gross profit equals revenues minus costs of selling products, which include shipping fees. The less shipping costs, the more profit margins. So it turns jewelry into a dropshipping niche with high profits. There is a wide selection of subcategories, such as earrings, necklaces, watches, bracelets, brooches, etc.
10. Lights
Lightings have many usage scenarios, such as a house, coffee shop, restaurant, etc. This determines that the ecommerce market will not be a small one. People not only use lights for illumination but also decoration. Those home decor lights are small products with high profit margin. It's effortless if you drop ship lights.
11. Wall Decor
People immerse themselves in home decor during the epidemic. Valued at $13.12 billion, the US wall decor market will keep rising in 2023. There is still a chance to enter the profitable field. You can achieve sales success via drop shipping wall decor. There are many profitable dropshipping products for online store owners to choose from, like wallpaper, wall art, wall decal, and wall frames.
If you're looking for home decor dropshipping suppliers, EPROLO has listed some and their product categories.
12. Scented Candles
The global scented candles market is reported will grow with a CAGR of 1.14% in 2022 and the next five years. Regardless of the growing market size, candle products are easy to source. Dropshipping scented candles is a nice try to increase profitability. You can start a high-margin candle business model with ease!
13. Baby Care Products
Do you know the expected revenue of the baby care market in 2022? It's $73.83 billion according to Statista. Amazing, right? Dropshipping baby care products has a great probability to earn money. You can find massive high profit margin products from different niches. For example, you can dropship baby bathing care, baby health care, baby nursery, and baby safety products.
14. Kitchenware Products
Kitchenware includes tools, utensils, cookware, dishes and appliances. With the diverse dropshipping niches, it's a breeze to find high margin items. Mini waffle maker, storage container, jar set, and knife are profitable products to sell online.
15. Socks
Socks are daily necessities and consumables. It's an evergreen niche. Another benefit to making socks the best high profit dropship items is that ecommerce merchants can find competitive prices effortlessly.
16. High Fashion Sunglasses
How can you miss sunglasses if you're running a fashion online business? They are the icing on the cake! Partner with a sunglasses dropship supplier like EPROLO, you can add the large margin products to your dropshipping store easily.
17. Phone Accessories
The prosperity of mobile phones mushrooms the accessories market. Now, it is a giant. Many small business owners dropship phone accessories as profitable products. The dropshipping profit margin can reach 160%. It's easy to find wholesale price items. Take phone cases for instance. Prices are varied based on materials and designs. Further, it's easy to source white label dropshipping items and make creative phone cases. There are potential profits for sellers.
18. Home Office Products
Remote work mode will remain in 2023. Over 26% of U.S. workers will do office work at home. To improve efficiency, people need home office products. And you can meet the high demand by your ecommerce store. There are a lot of high ROI items you can sell, for example, adhesive cable clips, cushions, hanging wall organizers, desk shelves, and others. You can find them on multiple ecommerce platforms.
19. Tabletop Role-playing Games
A party with tabletop role-playing games (tabletop RPGs) wins claps. Tabletop role-playing games are high profit dropship items with enduring appeal. So you don't have to worry about sales due to the high demand. Those games are easy to find low-cost items and resell them at a higher price. Here are some trending tabletop RPGs for reference: Blades in the Dark, MÖRK Borg, Star Wars The Roleplaying Game, Arkham Horror The Card Game, and Mouse Guard.
20. Fitness Tracker
Sports lovers use a fitness tracker to optimize workouts. But the product list does not belong to sports lovers only. People who care about health also have demand. Due to the large need, drop shipping fitness tracker is possible to earn good profits.
21. At-home Exercise Equipment
At-home exercise market grows remarkably these years. A great number of online sellers seize the point and become successful in the ecommerce trade. There is still an opportunity in 2023. As a high dropshipping profit margin niche, products you sell could be Yoga mats, resistance bands, dumbbells, etc.
How to Identify High Profit Margin Products
Identifying high margin products is critical to a successful dropshipping business model. There must be some factors to consider. Here are four considerations to help recognize the best profitable products.
Profitability
To find out a good profit-making product, profitability is a decisive factor. It means that how well you can make money from the product. For evaluation, you can compare the online retail price and wholesale price of the item. It will be great if you can find the lowest wholesale price. Then you can calculate the largest difference between them. Now, you can figure out whether the items have high profit margins. And when the margin is certain, products with higher price point is usually recommended.
Marketability
Marketability is the attractiveness to potential customers. You can also understand it as product selling points. If a product is full of selling points, online sellers can promote it with no difficulty. As a result, sales rocket and so do profits. Thus, products with large margins must carry with marketability.
Sustainability
Profit not only bases on margin but also the time. If a product can be sold all the time, you can earn good profits. Moreover, the yield will increase like a snowball. Sustainable products keep bringing you money. So, you should take sustainability into consideration when finding high profit margin products.
Competitiveness
More often than not, higher margins follow with higher competition. Ecommerce store owners are driven by earnings and share the market together. It makes competitiveness a factor to assess profitable products. But don't get it wrong. It does not mean that the market must be highly competitive. You should not forget the difficulty of being one upon opponents when conduct market research. Thus, competitiveness can only be used to judge if it's a profitable product. If you want to get more sales, the best way is to find a less competitive niche.