To avoid affecting the synchronization of orders and products in your store and our fulfillment of orders for you, please follow the steps below and complete the upgrade of the Apps by September 30th.
1. Login to EPROLO or EPROLO-POD
Method 1: Login from EPROLO login page
Method 2: Jump to EPROLO or EPROLO-POD from the installed apps in Shopify
This method is expected to expire in October.
2. After successful login, a pop-up window will appear, as follows: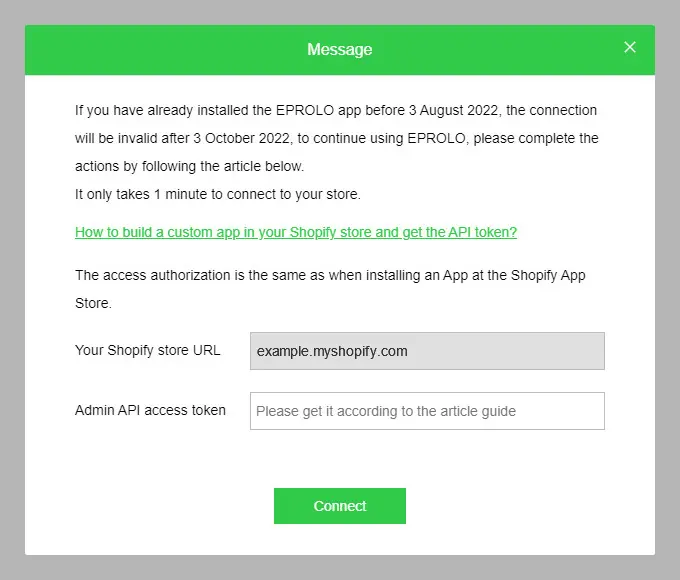 4. According to the link in the pop-up window, after getting the API token of your store, return to EPROLO or EPROLO-POD, fill in the input box in the pop-up window, and click the connect button to finish.
Thank you for reading, and once again, we remind you to follow the guidelines as soon as possible and complete the AppS upgrade before September 30th.
If you have any questions, please contact your Account Support Rep in the dashboard or send email at support@eprolo.com.
EPROLO & EPROLO-POD Team