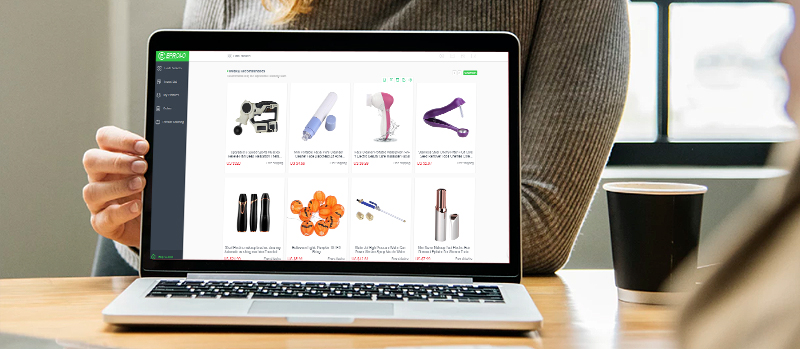 Eprolo has over 8 years of experience in selling on Aliexpress, Amazon, eBay, Wish, DHgate. Eprolo has built a strong and reliable relationship with thousands of manufactures in China, we have the resources to offer the best price for all of our retailers. Now we work with all Shopify sellers through our own app and we no longer have to pay 8% seller's fee to Aliexpress and 2% extra conversion fee, which enable us to offer a better price than Aliexpress.
1. But you may still find some product price in our catalog are higher than Aliexpress. Why?
Aliexpress has over 1 million sellers and it`s really normal that many sellers are selling the same item at different prices because of high competition, but with different qualities. Our product database is not made up of many random sellers and suppliers, all items are selected by our experienced sourcing team to make sure the best quality and prices.

2. The main reason that led to the price difference is in shipping method.
There are a few really slow but cheap shipping methods that Aliexpress seller will use to reduce cost. China Post Small Package Plus and China Post Ordinary Packet are the cheapest shipping method, but without tracking information and will take about 30-60 days to arrive.
This delivery speed is really bad for dropshipping brands and packages have a good chance get lost. Theses shipping methods are about $2-$3 cheaper than China Post or ePackage.
But at Eprolo, we will only use the most efficient shipping method with tracking information.